FASHION, SPORTS
THE STEADY EVOLUTION OF MARC GASOL
---
DATE: 08 DECEMBER 2017
The star of the Memphis Grizzlies on his impressive career in the NBA, his newfound passion for fashion and what it's like to play against your brother.
We caught up with Marc Gasol before an international friendly against Belgium, a team that handed the Spanish team an unexpected L last time they played each other. This time, ÑBA beat the Belgian Lions in a game that seemed to be a blow-out until the Lions fought back in the third quarter. With his brother Pau and fellow NBA-star Ricky Rubio, they shut the Belgians down in the fourth and secured the win. But when we talk to Marc, all that is yet to be decided. While some of his younger teammates look out of place in the run of the mill hotel, Marc looks at ease. Like he's been here before, which he has. He's been living this life since his early teens when he started playing high school basketball in the States. His family relocated to Memphis, Tennessee from Barcelona, his birthplace, to support Marc's brother Pau on his road to the promised land: the NBA.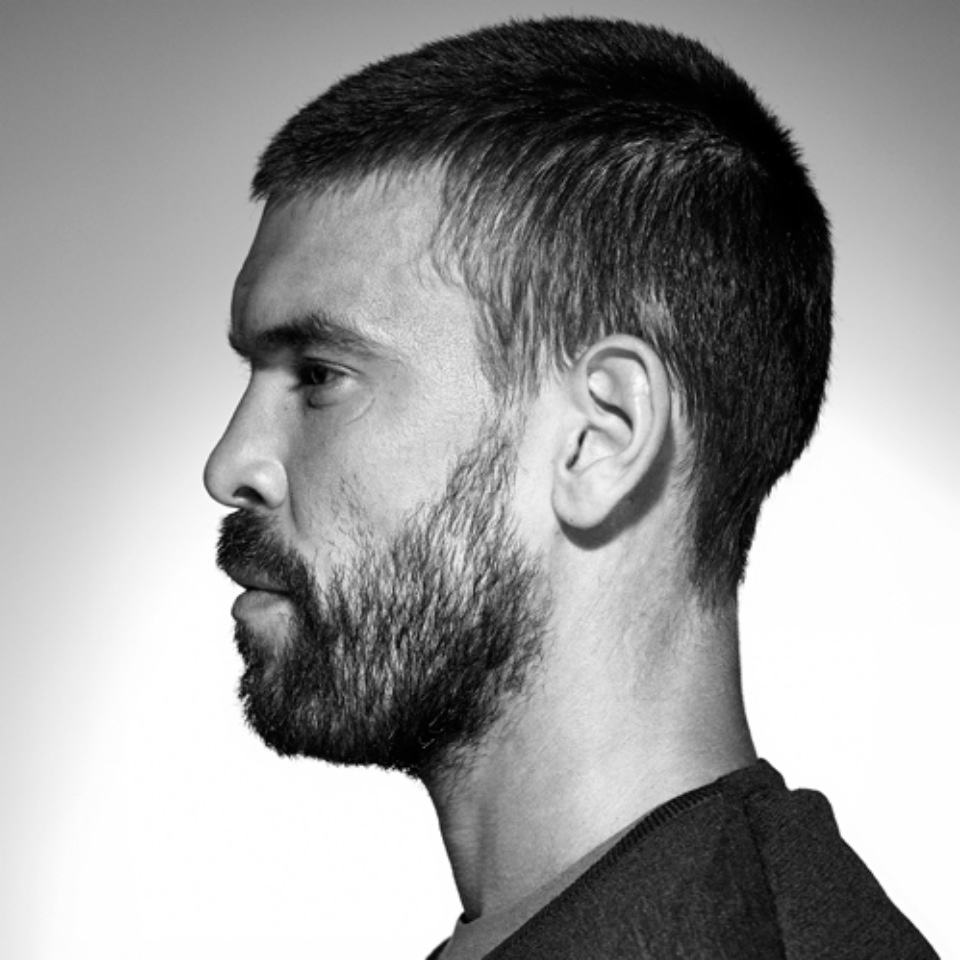 Fast-forward sixteen years later and both siblings made it to the NBA. Pau and Marc didn't just make it; they became legit NBA stars. Marc joined the Memphis Grizzlies – a team that's known for their grit & grind – after the Los Angeles Lakers traded him for his brother on draft night. His resume is impressive: two Olympic silver medals (finishing behind the USA), two EuroBasket titles (plus a silver and bronze trophy) and he won the FIBA World Cup in 2006, following that up with winning the FIBA EuroCup a year later. And that's just with Spain. In the NBA, he's been named an All-Star thrice, became Defensive Player of the Year in 2013 and made multiple All-NBA teams. Like we said: impressive.
My parents hate it when I play against my brother. There is always one son who loses.
"I played two years of high school basketball in Memphis and nine seasons with the Grizzlies. So yeah, I've been doing this for a while now. I like living in Memphis, it's a quiet town. But I love it when I get back to Barcelona during the off-season." It doesn't mean that the off-season is one long vacation, though. Yes, there's slightly less travelling, but the work never stops. "I'm always looking for ways to improve my game," he says. "My family just knows that every morning is blocked for practice during the summer."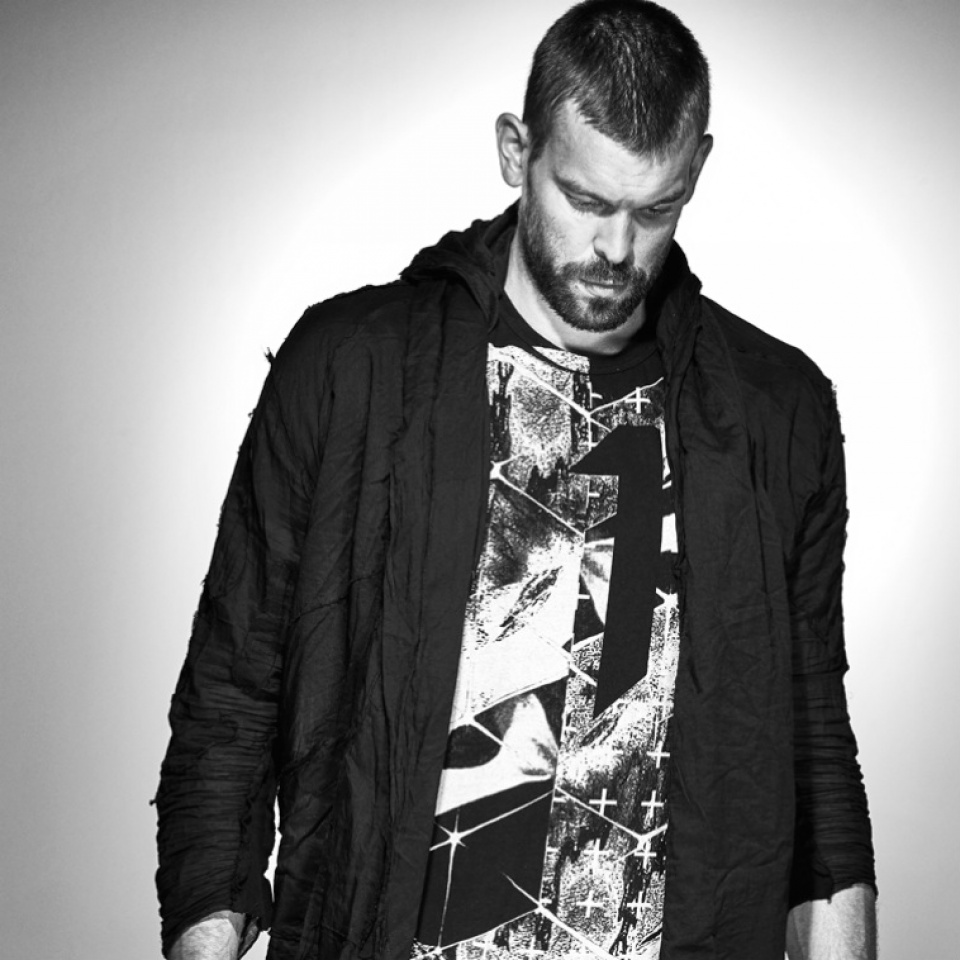 This dedication to his craft pays off. The game of basketball has changed and Marc's game has changed with it. He made threes at a career-high rate last season and with an average of 4.2 assists per game, he's never been more effective on the court. Marc describes the key to his success as simply hard work and discipline. "I'm on a very strict diet to be in the best shape I can be. I don't go out and have ten beers, I might have one or two," he says. But it isn't just discipline and Paleo. "The most important thing for me is having the right people around me. I need a team who I completely trust and who know me inside out. That's not easy to find, but I have a group of people that understand what I like and tell me exactly what I need to hear. And that's not always what I want to hear, but I need someone to be honest with me."
I only work with brands that I really like, brands that have a good story to tell.
All those things are what made the success of the Grizzlies' center possible, but to become a steady force in the best league in the world you need more than that. You need passion. You need that drive to win everything. While Marc is extremely relaxed, you can see the hunger in his eyes when he talks about playing at the top level, and especially playing against his brother. "I love playing against Pau. We're both really competitive so things can get heated on the court, but we always settle it with a glass of wine after the game. My parents hate it when we play each other, though. There's always one son who loses. They prefer when we play for Spain", says Gasol with a smile.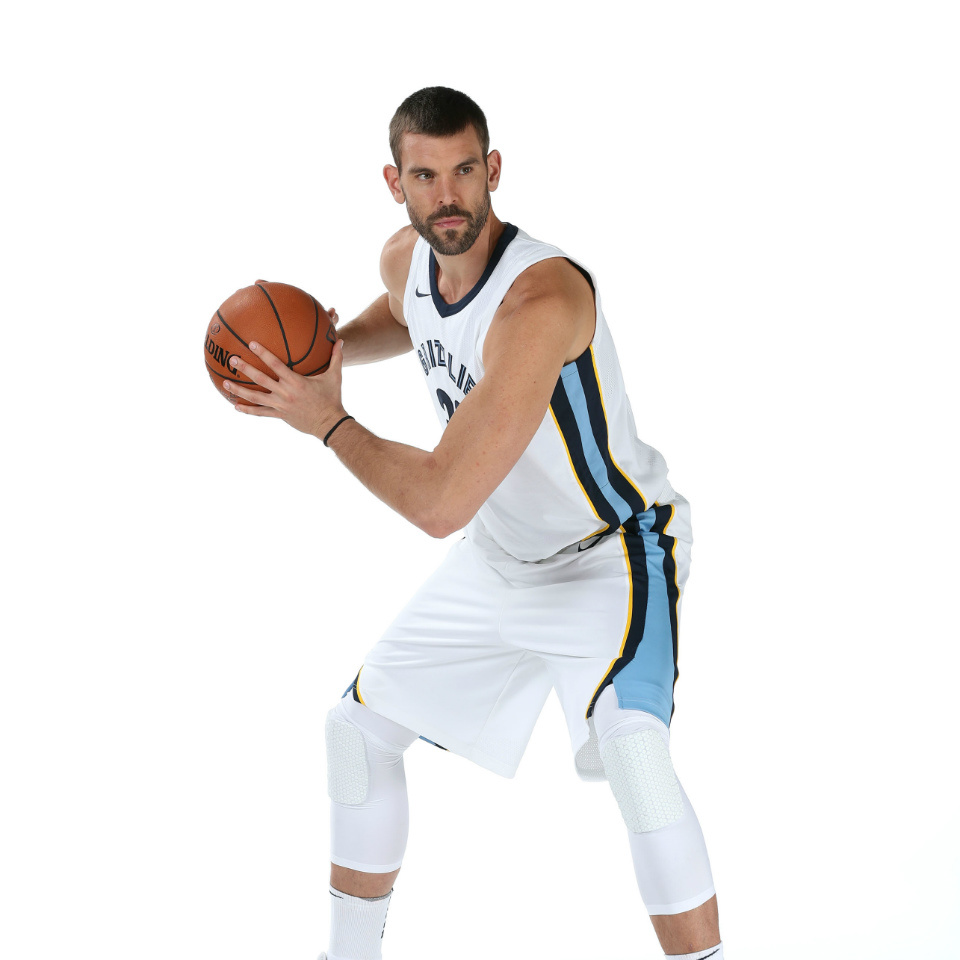 FASHION ICON IN THE MAKING
Being a centre in the NBA requires you to be – let's just say – pretty tall. An advantage on the court, but a slight disadvantage when it comes to fashion. "It can be hard for me to find the right fit. Jeans and trousers are pretty easy to get in the right size nowadays, but a well-fitting shirt? That's tough, man." Social media has given him a solution for that problem. "Instagram made it easy to reach out to brands, just like how we linked up. I love to collaborate with brands to create some custom-made pieces. But I only work with brands that I really like, who have a good story and good products. I'm approached by so many brands to promote them on Instagram, but why would I support a brand if I'm not really feeling their product?"
Not too long ago, you'd catch Marc in the same Air Force 1s every day. Now, he switches between Saint Laurent and Amiri like he's a model and not a professional basketball player. The one who set him up to this passion for fashion was co-star of the Grizzlies, Mike Conley. "Mike and his stylist, Brandon Williams, really got me into fashion. Mike's a really good dude and has a great style. I noticed how he and Brandon created his personal style and I was intrigued. Mike introduced me to Brandon and we hit it off. He texts me all the time with new pieces he thinks are perfect for me. He flies out to Memphis every once in a while and we discuss ideas, outfits and new brands."
After changing his team's practice gear for a BALR. outfit and we wrap up our conversation, the talk circles back to the NBA. After a busy offseason, the Western Conference is better than ever – with an equally impressive Golden State Warriors, a much-improved OKC and a loaded team in Houston. The Memphis Grizzlies meanwhile, lost big names like Zach Randolph and Tony Allen and will have to rely on young players to step up alongside their core of Marc and Mike to make the playoffs. It will be a challenge, but Marc is ready for the new season. "Last year, we fought hard but lost to San Antonio in the playoffs. We have to do better. This will be my tenth season," he says. "I want that ring."
Photographs courtesy of: DT Magazine