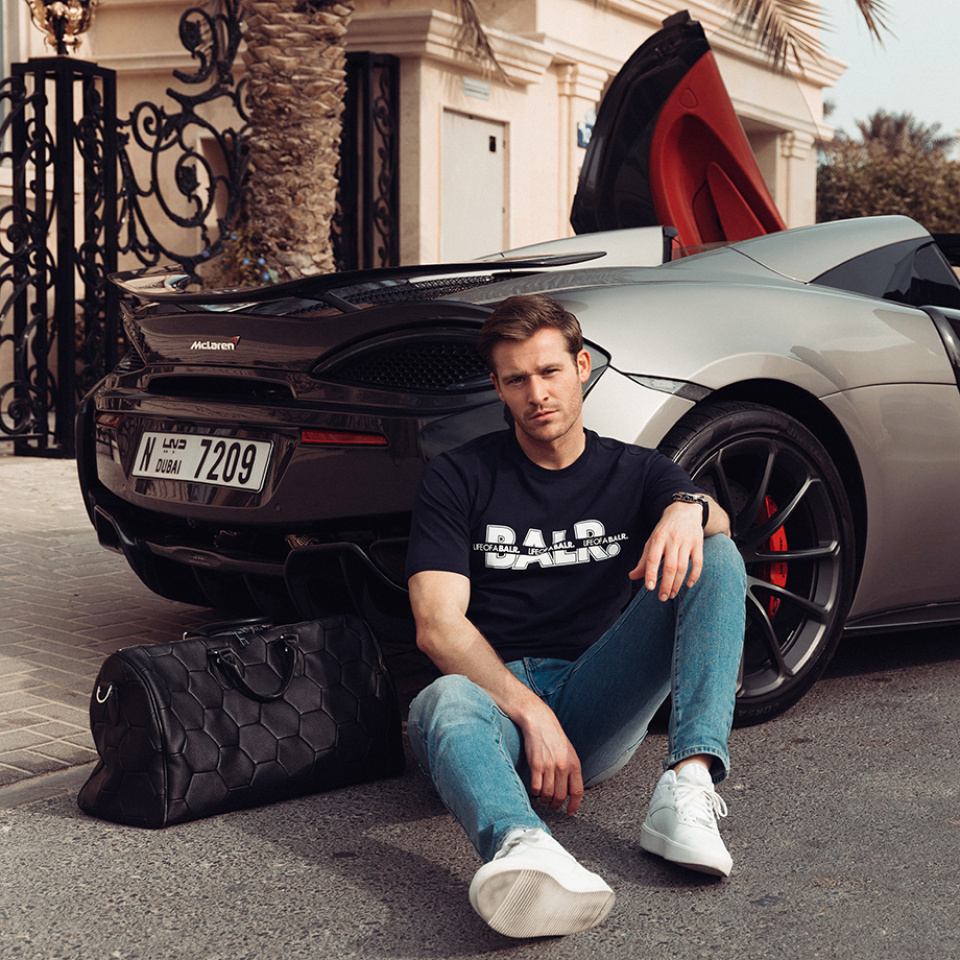 FASHION
THE SS19 COLLECTION IS NOW AVAILABLE
---
DATE: 25 FEBRUARY 2019
The moment you've been waiting for is here: the SS19 collection is now available online and in-store.
Defined by webbing-trimmed items, premium tees and a wide range of swim shorts, the collection is designed to cover every element of the life of a BALR. From lounging at the pool to experiencing the deafening silence of the Dubai desert, there's a suitable piece from the collection for that moment.
YOUR BEST LIFE
The accompanying visuals explore what it means to enjoy the results of your hard work. All the energy and effort you've put into realising your dreams pays off in the end. The grind never stops, but now is the moment to enjoy the fruits of your labour. This is your life. Make sure it's your best life.