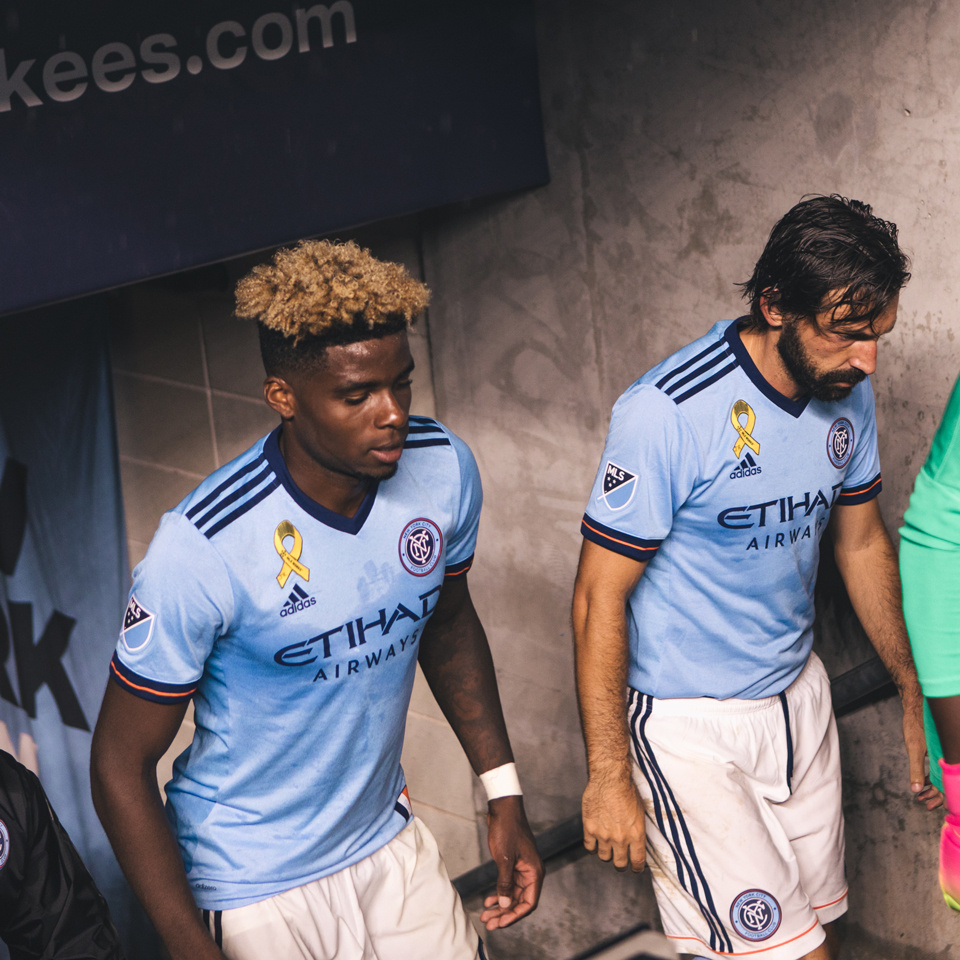 FASHION, SPORTS
SEAN OKOLI IS MAKING MOVES IN THE CITY
---
DATE: 18 JANUARY 2018
The striker of New York City FC on what it's like to play alongside your idols, living in NYC and fashion.
Born and raised in Federal Way, Washington, just outside of Seattle, Sean Okoli started playing football at a young age. His father, who played for the national squad of Nigeria, put him up to it. He instantly fell in love and by way of the Seattle Sounders, New England Revolution and FC Cincinnati, he found himself playing and living in New York City. He moved from Cincinnati, a second division team where he scored 16 goals in 29 appearances, to the already iconic light-blue kit of New York City FC. Definitely a change of pace, both on and off the field. "It's a big difference, but I've been at this level before so I know how games can go. It's obviously harder to score goals in the MLS because of the physicality and tactics, but I never really focus on that. I just see scoring goals as something that's easy for me to do."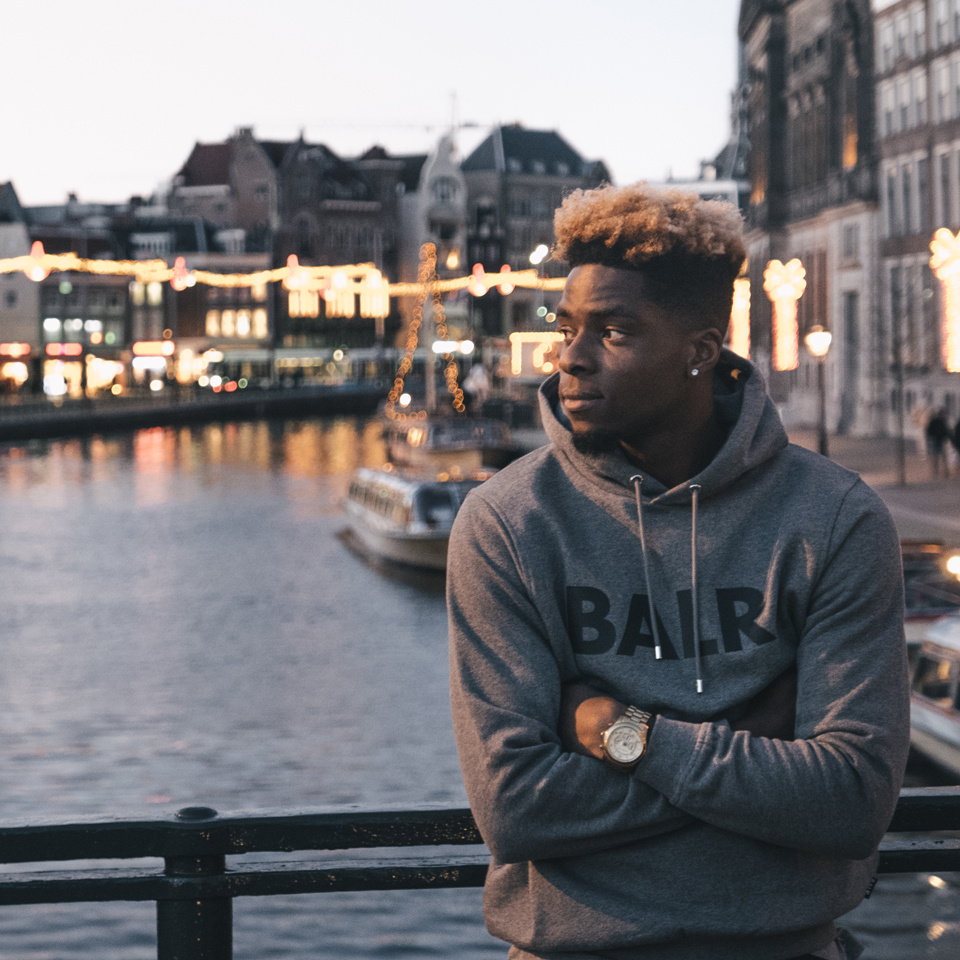 His team did well this season, but couldn't reach the finals. The squad of Patrick Vieira stranded in the Eastern Conference semi-finals, just like the previous season. "Coming off of the season I had last year, it was important for me to start this year off and try to make a name for myself in this league. I think I've done that and I'm just looking forward to next season." Getting minutes with superstar striker David Villa as the first choice can be hard, but Okoli sees it as an opportunity to learn and grow. "I've had a lot of appearances coming off of the bench, but I've been helping change the game and help the team win, so I'm happy about that. Playing with guys like David and Andrea Pirlo has been a great experience. They've been my role models since I was at least 10, so to get out there on the field with them is amazing. I'm learning as much as I can. I'm 24 years old and I feel like my best years are yet to come, so being able to work with them is really going to help me improve my game."
While you can immediately see that Okoli is a gifted player, his success doesn't come without hard work. Bouncing around from team to team across the country, putting in extra work after practice and keeping your balance while you're young and living in New York; they're all challenges the young striker handles with class. "New York is fun for my friends and family to come visit. I don't really fly back often, because I don't have time during the season. So it kinda sucks that I can't make it home whenever I want, but I get home during the holidays to see my family and friends. I've been away from home my whole career basically, so I'm used to it by now."
"Seattle is home, so there's always that special feeling for me and that's something no city can beat. One thing that's very good out there is the seafood. And I don't think I've had better seafood anywhere else, so I try to take pride in that. But NYC, man, that's a completely different beast. It's a lot bigger, more things to do, more people, and the fashion is out of this world. The shopping is amazing. I'm someone who likes to add from all types of places. A big favourite of mine is All Saints, they have a couple of big stores down in the city. I like to pick and choose from all types of stuff and mix it together." One of his favourite brands is, of course, BALR. "It's been three years when I first noticed BALR. on Instagram. I had to say something because I really love your guys' products. I wear your shirts and hat every day. My locker room knows exactly who BALR. is," he says with a big smile.
When Okoli is not out on the pitch or in the city, you can find him on Xbox Live. "I play FIFA, I play NBA2K, a little bit of Destiny." Which team does Okoli pick? "I play with Madrid or Chelsea when I play for money, but I can put the random on it, I'll play anybody!" he says, laughing. Clearly that competitive spirit doesn't end when he steps off the pitch. Besides working his way to the starting eleven, he's finishing his degree and has his eyes set on eventually moving to Europe. "It's been my dream to play in Europe in one of the top leagues over there. It's always been a part of me, I know I have to take it one step at the time, but I really believe in my abilities and I can most definitely see myself playing over there." After a short pause, he says: "It's all part of the plan."