THE SUCCESS STORY IS BACK AGAIN
After a successful limited release last year, the wildly popular BALR. fragrance is back forever.
Reflection is a fundamental tool for success. Use it to recognise your strengths and remain focused in the pursuit of your goals. The fragrance is both sophisticated and complex, making it perfect for those big occasions where everyone is depending on you. BALR. REFLECT Eau de Parfum is bottled in the iconic hexagon shape, featuring reflective details.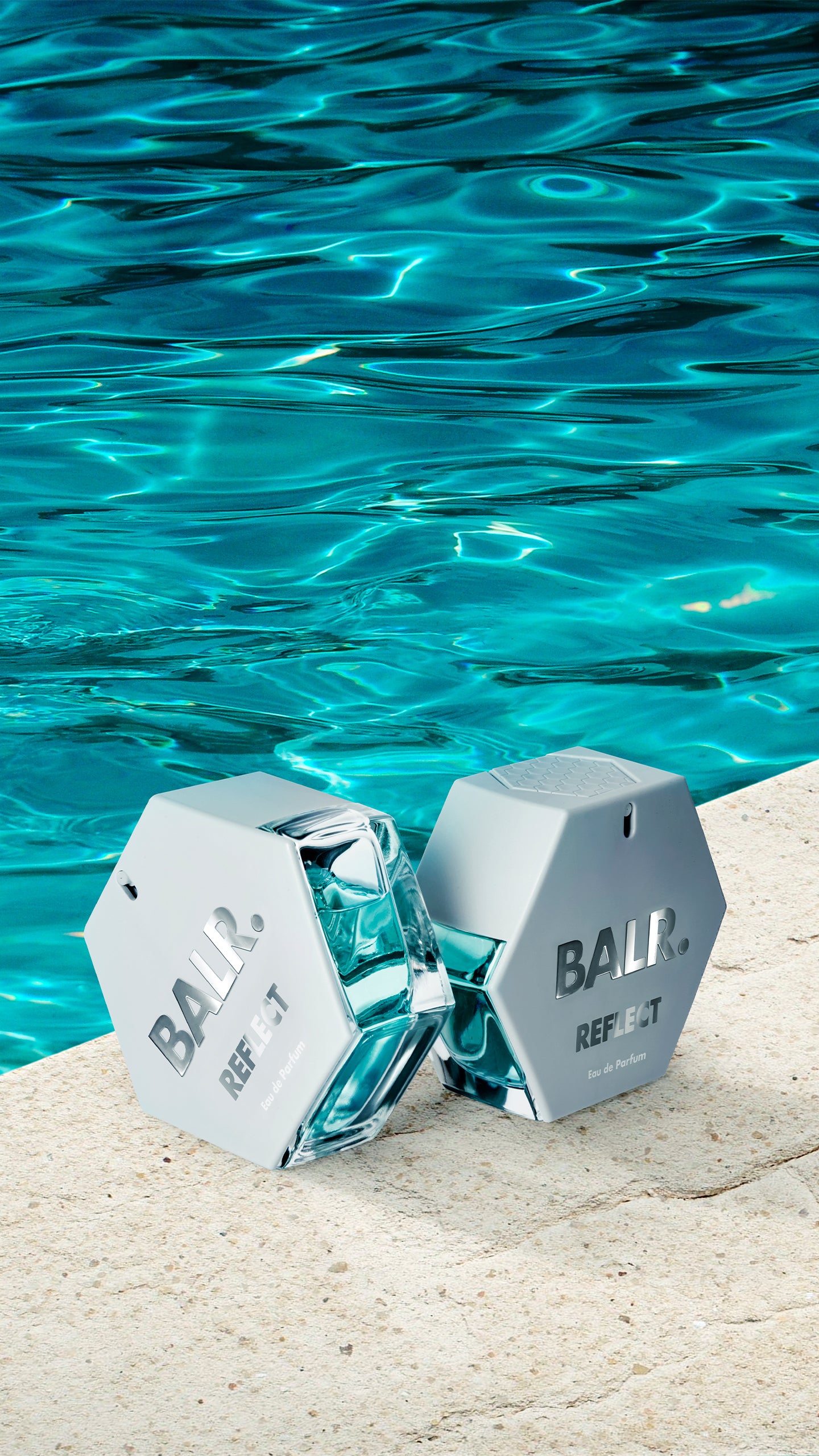 BALR. REFLECT Eau de Parfum
The BALR. REFLECT Eau de Parfum, is the essential men's fragrance with the authentic message of reflection, of valuing yourself and your achievements through a premium sensory experience.
Curated by top perfumer Thomas Obrocki, BALR. REFLECT is a fresh yet powerful fragrance setting the right mood to succeed. Inspired by the richness of nature, of water and earth, with raw materials and elements converging the concept: Reflect. Aquatic elements in the heart note, combined with citrus and violet leaf in the top note, provide freshness and clarity. In the base note, cedarwood and amber create a deep and powerful character.
* Family: Woody, Aquatic
* Top Notes: Grapefruit and Violin Leaf
* Heart Notes: Sea Notes, Violets and Rosewood
* Base Notes: Amberwood, Ambergris, Pinewood and Virginia Cedarwood
shop now